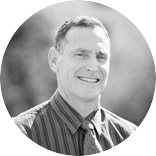 Dr David Gilpin
Hand and Upper Limb Surgeon including microsurgery
MBBS FRACS FAOrthA
Phone +61 7 3834 6533
Fax +61 7 3834 6534
Dr David Gilpin is an Orthopaedic Surgeon specialising in surgery of the Hand and Upper Limb, including microsurgery.
Dr David Gilpin is a University of Queensland Graduate (1982 second class honours). He completed residency training in Brisbane before commencing training on the orthopaedic program in 1986 and obtaining his Fellowship in 1989. He completed a Fellowship in Microsurgery at St James University Hospital, Leeds in 1990 during which time he obtained further training in Plastic Surgery and Microsurgical techniques. He completed a Fellowship in Hand Surgery at the Princess Alexandra Hospital in 1991 before accepting a position as a visiting consultant at the same hospital.
Since 1999 he has operated solely in private practice undertaking surgery for upper limb conditions, with his 50% of his practice comprising of treatment of disorders of the shoulder and elbow and 50% wrist and hand conditions. Dr Gilpin has recently been extensively involved with the investigation of the use of Collagenase in the treatment of Dupuytren's disease of the hand.
Apart from his upper limb surgery he has a particular interest in medical indemnity issues and has been actively involved as a Board Member and representative of MDA National in Queensland. In this capacity he has assisted in member support activities, risk management education and provided medico-legal assessments. He continues to participate in recertification activities with the Australian Orthopaedic Association. Dr Gilpin continues to participate in teaching both at undergraduate and post-graduate levels.
Qualifications:
MBBS
FRACS
Fellow Royal Australasian College of Surgeons
FAOrthA
Fellow Australian Orthopaedic Association
Memberships:
Australian Hand Surgery Society
Ex-Member of the Board
Shoulder and Elbow Society of Australia
Australian Orthopaedic Association
Queensland Hand Surgery Society
Queensland Shoulder Surgery Society
Medico-Legal Society of Queensland
MDA National Board Member (November 2009 – 2014)
Consulting Rooms:
Brisbane Private Hospital, Wickham Tce, Brisbane (Main consulting rooms)
Ramsay Place, Northwest Private Hospital
Private Hospital Appointments:
Brisbane Private Hospital
Northwest Private Hospital
Wesley Private Hospital
Spring Hill Specialist Day Hospital, St Andrews Place, Spring Hill