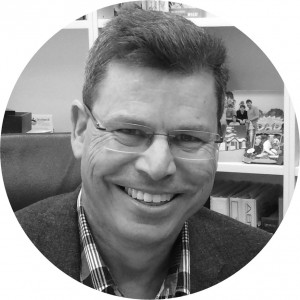 Dr Greg Couzens
Hand Surgeon including microsurgery
MBBS FRACS FAOrthA CIME
Phone: + 61 7 3834 6553
Fax: + 61 7 3834 6554
Email: gcoffice@upperlimb.com
Qualifications:
MBBS University of Queensland
FRACS Fellow Royal Australasian College of Surgeons
FAOrthA Fellow Australian Orthopaedic Association
CIME Certified Independent Medical Examiner
Private Hospital Appointments:
Brisbane Private Hospital
Sunnybank Private Hospital
Public Hospital Appointment:
Princess Alexandra Hospital
Dr Gregory Couzens is an Orthopaedic Surgeon with over 20 years of experience specialising in wrist and hand conditions including wrist arthroscopies, complex wrist reconstructions, joint replacements and microsurgery.
Memberships:
Royal Australian College of Surgeons
Australian Hand Surgery Society
Qld Hand Surgery Society (Past Secretary, treasurer)
International Wrist Investigators
American Society for Surgery of the Hand
Australian Medical Association
American Academy Orthopaedic Surgeons
Asia Pacific Wrist Association
Dr Greg Couzens graduated from The University of Queensland with a degree of Medicine and Surgery in 1986. He then completed his FRACS in Orthopaedic Surgery in 1994. He has done extensive post graduate Fellowship Upper Limb Training in arthroscopic surgery and complex management of hand and wrist injuries. He travelled to United Kingdom where he undertook a fellowship in Derby at the Pulvertaft hand Unit under Mr Frank Bourke. He then did a further twelve months in Sydney at the Royal North Shore Hospital working with Professor Michael Tonkin. He returned to Brisbane to complete an Upper Limb Fellowship for a further twelve months at the Princess Alexandra Hospital. He commenced Private Practice in 1997 at the Brisbane Hand and Upper Limb Clinic and the same time he became a visiting Medical Officer at the Hand Unit at the Princess Alexandra Hospital.
Dr Greg Couzens has published numerous articles on hand and upper limb conditions and has also lectured extensively both in Australia and overseas, most recently at the British Hand Society.
He has a very keen interest in research and development and is a member of the Brisbane Hand and Upper Limb Research Institute and The Queensland Orthopaedic Research Committee. He also trains and lectures the Hand Fellows at the Princess Alexandra Hospital. He is currently completing his PhD in Biomechanics of the Wrist at the Queensland University of Technology.
Dr Greg Couzens is co-founder and Senior Design Surgeon for a medical device company currently developing latest innovations of medical devices.