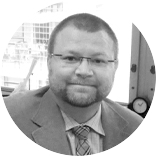 Qualifications:
MBBS University of Queensland
FRACS Fellow Royal Australasian College of Surgeons
FAOrthA Fellow Australian Orthopaedic Association
CIME Certified Independent Medical Examiner
Memberships:
Royal Australasian College of Surgeons
Australian Orthopaedic Association
Australian Society of Orthopaedic Surgeons
Australian Medical Association
Australian Medical Association (QLD)
Australian Hand Surgery Society
Queensland Shoulder Society
Queensland Hand Surgery Society
Private Hospital Appointment:
Brisbane Private Hospital
St Andrew's War Memorial Hospital
Wesley Private Hospital
Dr Steve Andrews is an Orthopaedic Surgeon who specialises in surgery of the hand, wrist, elbow and shoulder, including microsurgery.
Dr Andrews completed his medical degree (MBBS) at the University of Queensland, Brisbane, Australia in 1993. Following this he completed his internship and several years of junior surgical training at the Princess Alexandra Hospital, Brisbane. He then completed his surgical orthopaedic training in Queensland, becoming a Fellow of the Royal Australasian College of Surgeons in 2001. Dr Andrews then embarked on his post fellowship training and completed 3 fellowship programmes. The focus of his fellowship was extensive clinical work and research in upper limb surgery, including management of trauma and elective surgery. Dr Andrews also gained extensive experience in microsurgery and reconstructive/arthroplasty surgery of the elbow and shoulder joints during these fellowship positions, including arthroscopic procedures of the shoulder and elbow. Dr Andrews was also the Director of Orthopaedics at the Princess Alexandra Hospital in 2002.
Dr Andrews areas of interest include the shoulder, elbow, wrist and hand including microsurgery.
Dr Andrews has been in private practice since 2005. His practice is located at the Brisbane Private Hospital. He is a member of the Brisbane Hand and Upper Limb Clinic. Dr Andrews' private practice includes both private patients and WorkCover/Insurance patients. Dr Andrews has obtained the ABIME qualification and welcomes referrals to his private practice for both medical assessment and clinical treatment from third parties for all upper limb injuries. Dr Andrews has a particular interest in, and is well known for his elbow reconstructive and arthroplasty surgery.